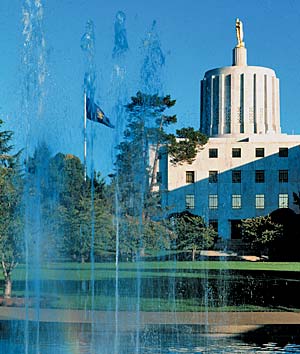 He won't name names, but Steve Doell says he smelled booze on the breath of at least one Oregon lawmaker when the Legislature debated tougher drunk driving laws.
Mr Doell is president of Crime Victims United.
His bunch is now lobbying for tougher drunk legislating laws.
Turns out it's perfectly legal right now to debate state laws drunk on the floor of Oregon's statehouse.
(Corvallis Gazette-Times)